Thu got really excited about the foot massagers in Vincom Center mall. She wanted to hear the complete sales pitch and demo. The guys had a lot to say, and it wasn't such a hard sell.
Of course she had to have one. Of course after one month she and her family lost interest.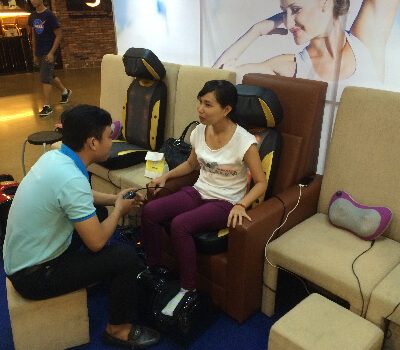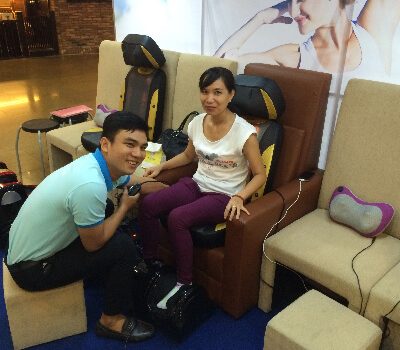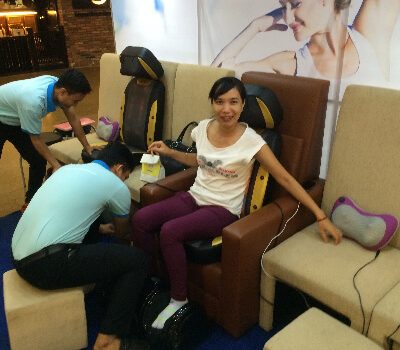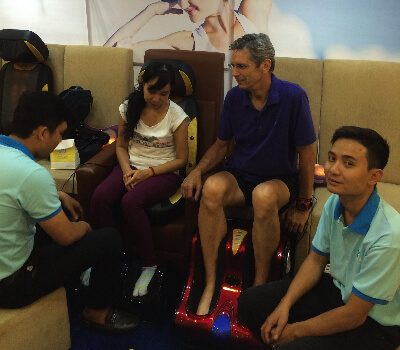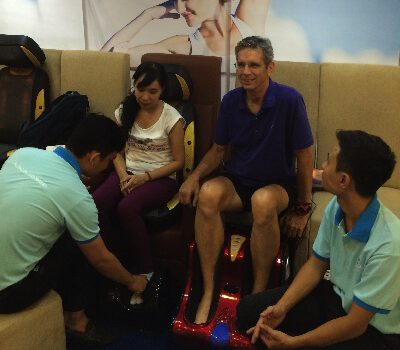 The machines remind me of medieval torture devices, and what if they decide to rebel? I am a massage skeptic anyway, even massage by Thai girls is something I prefer to avoid.